Replacement Windows and Doors Contractor Serving Vancouver, Portland, Beaverton
We install quality replacement windows and entry doors in Oregon and Washington
Signs that your windows or doors may need replacing
Difficult to open and close
Drafts coming from around windows & entry doors
Condensation on glass panes
Hard to clean
Peeling or chipping paint
Excessive outside noise
Damaged seal or caulking
Whether you are looking to improve your home's aesthetic appeal as part of a remodeling project or your current windows and doors are old, drafty, and hard to open, Window World of Portland can help! Our replacement doors and windows would be a great addition to your home, boosting curb appeal and energy-efficiency. New windows and doors offer a number of benefits, and they are an essential part of any home remodel.
Window World of Portland's installers adhere to strict standards of workmanship and will treat your home with respect, ensuring that our products are installed with care, the job site is clean, and all of your questions are answered. In addition, we will ensure that your new windows or doors are installed so that they float perfectly in their openings and have the appropriate weight dispersion to prevent air and water infiltration.
If you want to upgrade your home or business with new windows and doors call us at 1-844-827-0004 today or contact us online. We offer free estimates on all our work in Gresham, Tigard, Hillsboro, Happy Valley, Newberg, Lake Oswego, West Linn and the nearby areas!
Benefits of replacing windows and doors
Gain natural light. Replacement windows will increase the light and air flow in your home.
Replacing windows and doors with Window World of Portland has several major benefits for your home, including:
Improved home comfort: Replacement windows and doors will eliminate drafts that enter your home, keeping your home at a consistent indoor temperature for better comfort.
Increased energy efficiency: Window World of Portland offers several energy saving options for our window installations, helping to lower your heating and cooling bills and improve insulation.
A perfect finish: Our professional window and door installers will ensure that our products are properly installed for security, aesthetic appeal, and lasting results.
Lead-safe installation: We use lead-safe work practices in accordance with the EPA's Renovation Repair and Painting Rule, taking special precautions to keep any potentially hazardous lead particles from getting into the air during the installation process.
Cold weather installation: Our one-for-one installation method ensures minimum heat loss even in the coldest of conditions, and our window and door replacement services are available in every season.
We will help you find the right type of windows and doors for your home's needs, ensuring that you get the perfect fit for your design. In addition, upgrading your windows and doors can help reduce outside irritants by keeping dust, allergens, insects, and noise from entering your home. Best of all, you will benefit from a beautiful new appearance that will boost your home's curb appeal and even raise your property value.
Types of windows and doors
Great first impression. Replacement doors give your entryways new life.
At Window World of Portland, we offer a wide variety of window and door styles and materials. Our available options include:
Vinyl windows and doors
Double-hung windows
Casement windows
Patio doors
Entry doors
And more!
Choose professional window and door replacement for your home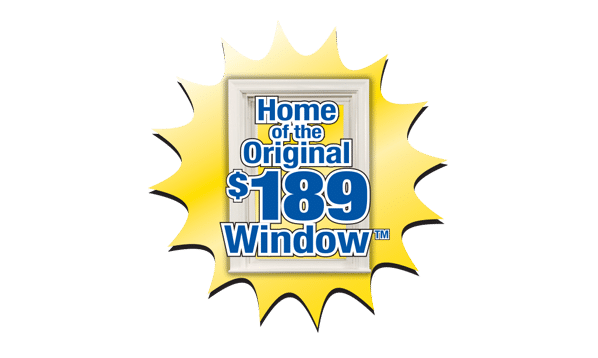 Home of the Original $189 Window
Window World was established in 1995 with the goal of offering superior products at an affordable price, and founder Leon Whitworth sold his baseline window for just $189. Today, we at Window World of Portland still pride ourselves on installing Window World windows for a reasonable price with professional installation and an industry-leading warranty.
Choosing the right contractor is just as important as finding the right windows and doors, which is why we pride ourselves on our track record of customer satisfaction. Proper installation techniques essential to prevent air infiltration and costly water damage to your home. If installed incorrectly, your windows may not operate properly. That's why it's essential to find a window and door contractor with an established, time-tested installation process like Window World of Portland. We take care of every detail and ensure that the final product is exactly what you need for your home.
The experts at Window World of Portland will help you find the perfect solution. We offer commercial work for multi-family homes as well as residential work for homeowners and will give you a high-quality installation. Call us today to get started with a free estimate in Beaverton, Vancouver, Portland, Tigard, Gresham, Happy Valley, Hillsboro, Lake Oswego, West Linn, Newberg and the surrounding areas!
Looking for a price? Get a no cost, no obligation free estimate.