Security Storm Doors
Enhance your entryway with added peace of mind.
These storm doors add beauty and security to your home and are especially popular for courtyards or back entries.
Made in USA

Provides additional security to your entry

Increased Energy Efficiency

Available in a selection of styles
Product Features
See what makes our security storm doors the perfect choice for your home.
Durable vault pin secures the door to the home and prevents removal from the outside.

Bottom expander conforms to fit uneven sills.

Adjustable speed closer in matching colors.
Heavy-duty forged hinges provide unsurpassed strength and durability.

Increased energy efficiency with wool pile weatherstripping.
Find out what customers are saying about our unbeatable service and quality.
There's no possible way I could recommend Window World enough. These guys have to have the best customer service I've ever encountered in all my years. To make a long story short, Window World sub-contracts their window installations. While there is nothing wrong with this by any means, the fact of the matter is that some window installers are better than others. In my case, the first sub-contractors who came to my install my windows were a company called Elk Construction, Inc. based out of Sherwood, Oregon. These guys barely spoke any English whatsoever (not kidding), and somehow managed to do a 2-3 day job installing 15 windows and a glass sliding door in 1 day. Well, come to find out that there's a reason they were done in 1-day. The installation was quite possibly the worst imaginable installation ever. They had caulking absolutely everywhere, and had filled seems that were over 3/8" thick (due to them not cutting the right size trim pieces) with caulking! I had a total of 10 different contractors I know personally look at the install and each one of them said that it looked like a 3rd grader did it, or that it was the worst work they've seen in their life. I called up the owner of Window World to voice my concerns, and without ANY hesitation whatsoever, he had me send him photos, then promptly told me he would do ANYTHING it took to make it right. He also mentioned that he fired those other sub-contractors and would not have them doing any work for Window World again. My only hope now is that he ends up filing a lawsuit against them or demanding they reimburse Window World for the money that they likely wasted on paying these guys for **** quality work. He ended up sending a second sub-contractor out (Bass Construction, LLC out of Vancouver, WA) to fix the window install. These guys were here for 3 days and replaced 60% of the siding on my house that the previous guys damaged. In addition, they put new flashing around the windows, remove all the old caulking, and put new trim pieces around them (the correct sizes too!). The end result looks absolutely amazing! The fact that Window World was willing to go to whatever lengths it took to make this right (words from the owner's mouth himself) tells me that this is a company that cares about their reputation and puts the customer first. In this day and age that is absolutely paramount. I'm over the moon about the quality of my new windows. Even if it took two times to get the install right, the fact that Window World did this means everything to me. I'm not sure most other companies would have done the same thing... not without fighting you tooth and nail about it I suspect. I will be recommending Window World to everyone I know for new Windows, and will continue to do so as long as they are in business. This is how a modern company should be run, and I'm very happy to see that there are companies out there who still put the customer first.
- Chris
Gallery
Browse our security storm door styles to find inspiration for your home.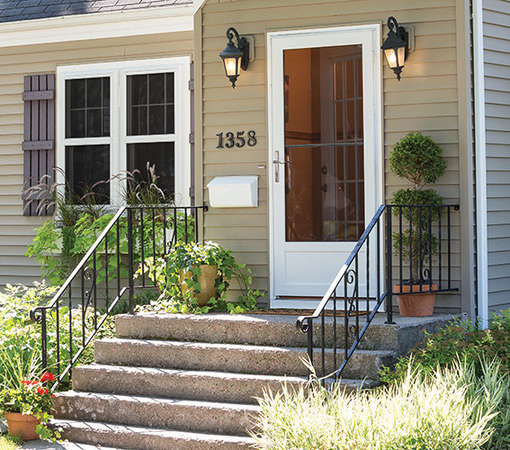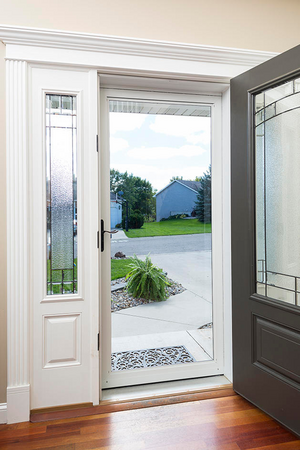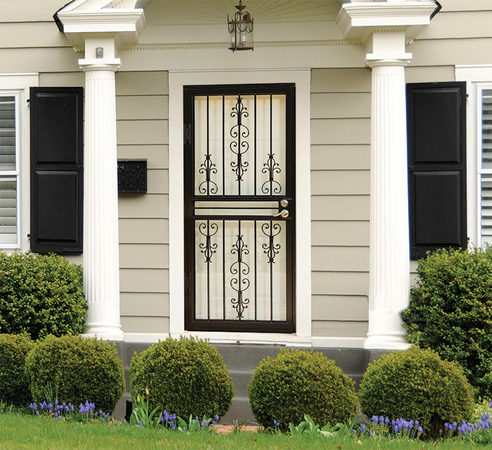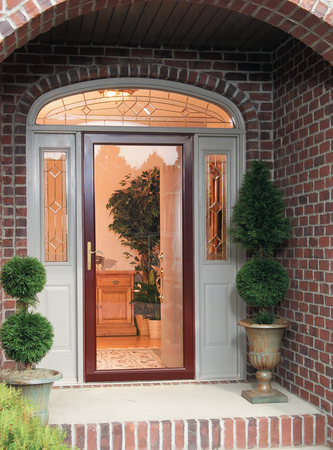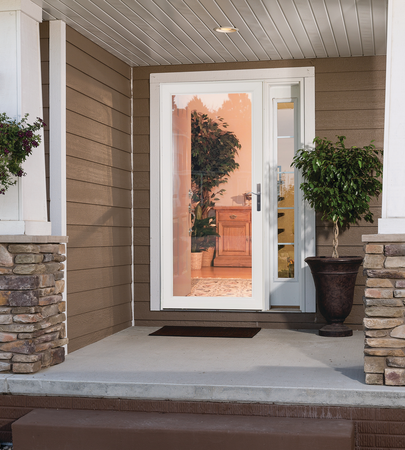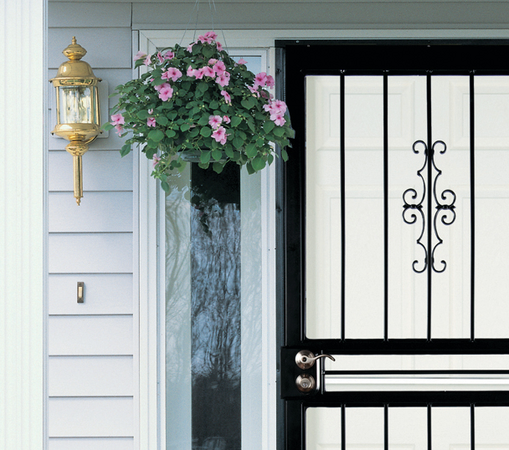 Color Options
Storm doors that fit your home, inside and out.
Some options may vary. Various screen settings and display resolutions prevent exact color representation. Please see your local Window World store for actual samples.
Black

White