Back to Blog
An Award-Winning Brand: What the J.D. Power Award and Good Housekeeping Seal Mean for You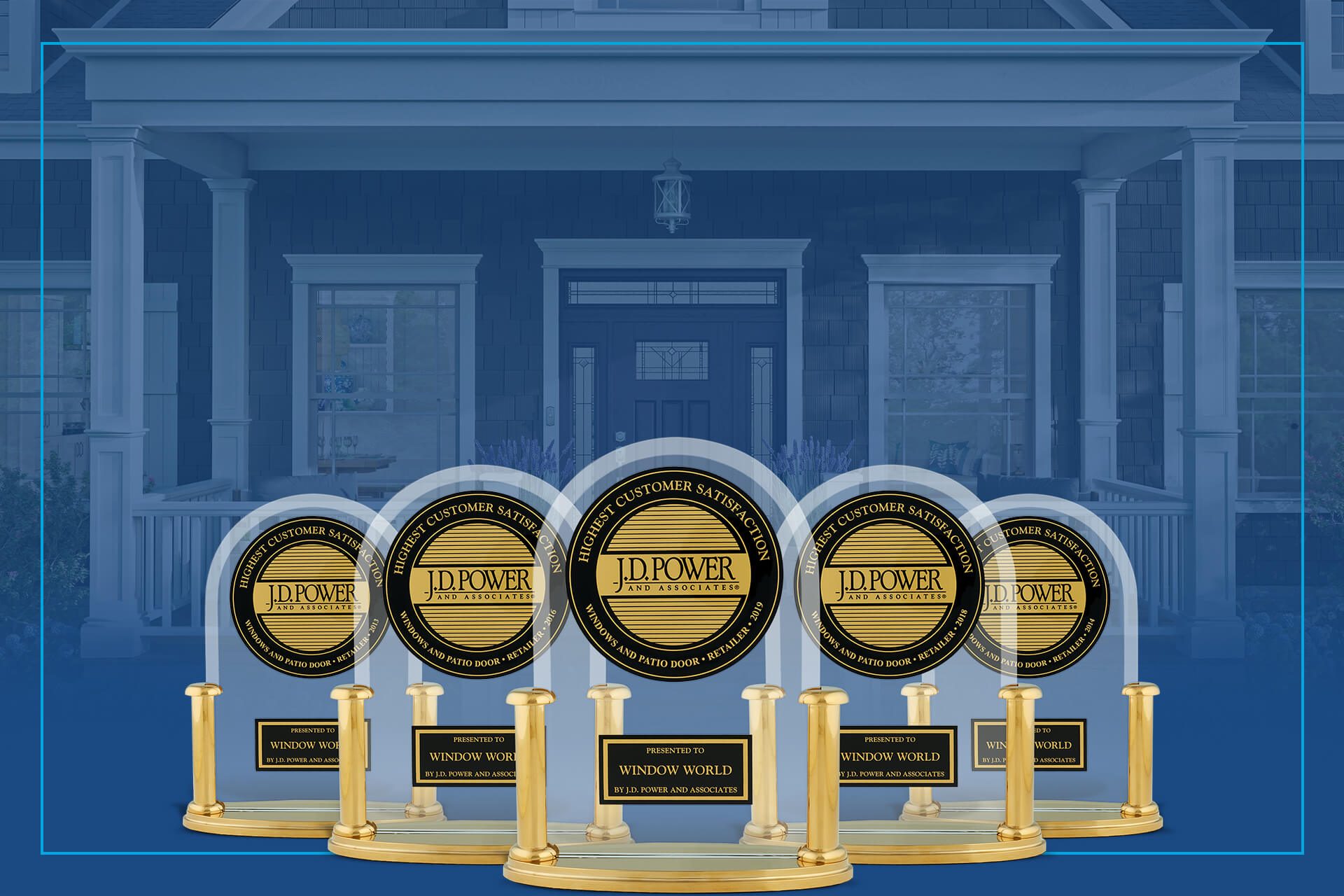 Powerful advice for home remodeling
2,913 home improvement customers can't be wrong. That's how many people responded to the J.D. Power Window and Patio Doors Satisfaction Study in 2019. The result? Window World ranked the #1 Window and Patio Door Retailer for customer satisfaction.
That extra vote of confidence
What does a J.D. Power award mean for you? Well, as you consider who to trust for your next home transformation project, a top score of 878 out of 1,000 tells you to look at Window World first. In fact, Window World topped the all-important Price category in the J.D. Power study this year, giving you a very compelling reason to call us when the time comes.
Established in 1968, J.D. Power is a global leader in consumer insights, advisory services, and data and analytics. These capabilities enable J.D. Power to help its clients drive customer satisfaction, growth, and profitability. With offices serving North America, South America, Asia Pacific, and Europe, J.D. Power is the world's trusted authority for consumers, basing its ratings on independent and unbiased feedback from a sample of consumers who have actually used or owned the product or service. They've been awarding the window and patio door category for 13 years, and Window World has ranked highest in customer satisfaction for five of the past seven years. For full J.D. Power 2019 award information, visit jdpower.com/awards.
Good Housekeeping seals the deal
Adding another impressive accolade, The Good Housekeeping Institute granted their prestigious Seal to Window World's vinyl siding and Therma-Tru doors for a second consecutive year in 2019, while Window World's windows received the Seal for the 12th year in a row. Good Housekeeping bestows its limited warranty Seal on those products that have been evaluated by the Good Housekeeping Institute and been assessed to perform as intended. The "Tested and Approved Seal by the Good Housekeeping Institute," created by Good Housekeeping Magazine, first appeared in December 1909, and consumers have relied on its recommendation ever since. For a full list of products with the Seal, go to goodhousekeeping.com
A little more advice for you
Window World's products and services hold numerous accreditations, including the ENERGY STAR mark and an EPA Lead Certification that shows we regularly take the necessary precautions to protect our customers from the potentially harmful effects of lead. And although we are national award winners, the service team at each of our locally owned Window World locations remains humble and ready to help advise you on any ideas or questions you may have. We're ready to listen and help with your home transformation.
If a new front door, windows, or vinyl siding are on your wish list, why not start with a free quote from the company who has been vetted by the experts?
Back to Blog
---